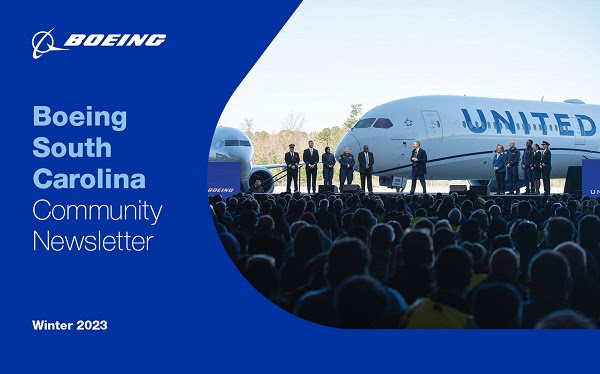 Winter 2023 | Making history: Several customers have recently announced history-making orders that include 787 Dreamliners made in South Carolina. December 2022: United Airlines orders 100 787 Dreamliners, with options for 100 more. This is the largest 787 order from a single customer in Boeing history.
What's New?
Making history
Several customers have recently announced history-making orders that include 787 Dreamliners made in South Carolina:
Fueling sustainably
In a move that will help move the industry toward widespread adoption of sustainable aviation fuel (SAF), Boeing has agreed to purchase 5.6 million gallons of blended SAF produced by Finland's Neste. These agreements more than double the company's SAF procurement from last year.
Made from 100% renewable waste and residue raw materials that meet strict sustainability criteria, the fuel will supply Boeing Commercial Airplanes operations in South Carolina and Washington through 2023.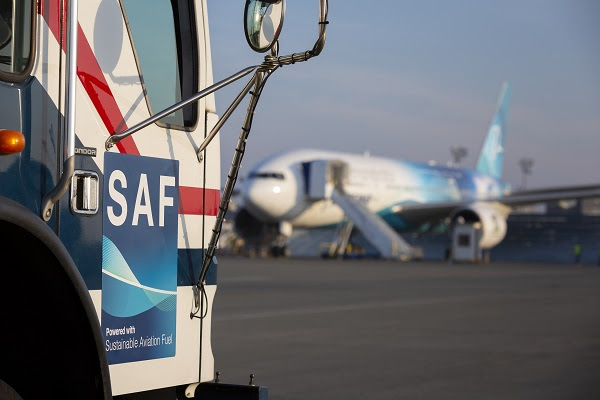 We're growing!
BSC grew by almost 1000 teammates, bringing the site's total workforce count to nearly 6,500.
Boeing's global workforce grew by about 15,000 last year to 156,000 teammates, driven by significant hiring in engineering and manufacturing. In 2023, Boeing intends to hire about 10,000 more teammates with a focus within our business units and in engineering and manufacturing as we look to further stabilize our operations, increase production and invest in innovation.
Do you or someone you know want to become a part of Team Boeing? See our open jobs here: www.jobs.boeing.com.
C-17s fill the sky
The U.S. Air Force launched a record-setting 24 C-17s from Joint Base Charleston in January. Boeing maintains a focus on the aircraft's performance and readiness by providing support for operations, field services and technical support at the base.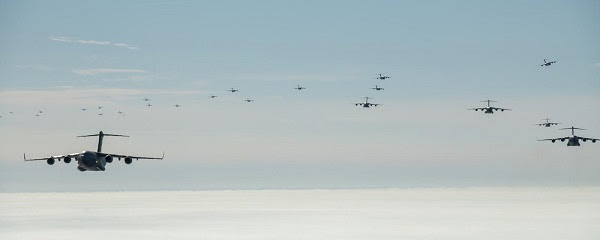 The exercise marked the largest C-17 launch ever from a single base and demonstrated the 437th Airlift Wing's ability to rapidly generate and project overwhelming airpower alongside joint partners.
Teammates in the Community
Honoring Dr. Martin Luther King, Jr. and his legacy
On Jan. 16 – Martin Luther King, Jr. Day – dozens of Boeing South Carolina teammates participated in the YWCA of Greater Charleston's annual MLK Day Parade through downtown Charleston.
The parade returned this year following two years of virtual celebrations due to the COVID-19 pandemic. The route began at Burke High School and ended at Emanuel AME Church on Calhoun Street.
Members of the South Carolina Boeing Black Employees Association and other teammates carried a banner and gave out prizes to the crowd. Watch a video recap here.
Santa's elves at work
In December, more than 100 teammates volunteered for BSC's annual Bike Build for the Marine Corps Toys for Tots program. During the event, teammates assembled more than 380 bikes in under two hours. Combined with donations from teammates, BSC was able to contribute nearly 600 bikes to the program and more than 5,000 toys! Watch a video recap of the Bike Build here.
Teammates also donated to Charleston Hope's Adopt-a-Classroom program, fulfilling 13 classroom wish lists for Hunley Park Elementary School as well as the Ridgeville Edisto Natchez Kusso Tribe's Adopt-an-Elder program.
Partner Spotlight
Goose Creek is ready to play!
Boeing partnered with the City of Goose Creek to open Central Creek Park, a 13-acre all-abilities recreational park. Some of the its features include a large playground for all children, aged two to 12, a pavilion with covered and uncovered areas, and a splash pad with barrier-free aquatic play components. Check it out with your family at 147 Old Moncks Corner Road.
Did you know?
Lights up!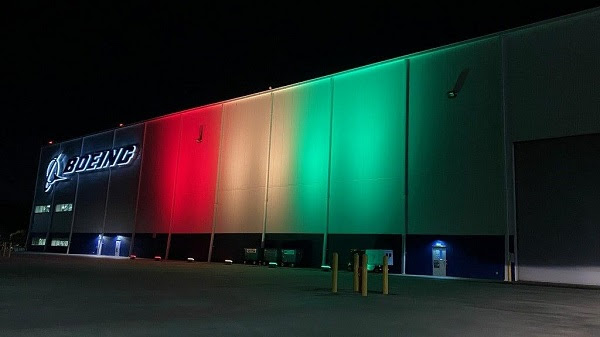 Boeing South Carolina will now feature exterior lighting displays in 2023 to celebrate heritage and history months. The lights are visible from International Blvd. when driving past the Airport Campus. In February, the site featured a display of red, yellow and green lights to honor Black History Month; in March, purple, green and white lights were displayed in honor of Women's History Month. Keep an eye out for future displays including Pride Month in June, Independence Day in July, Indigenous Peoples' Day in October and others.